Back to all posts
Posted on
New Principal at Anzac Community School and Bill Woodward School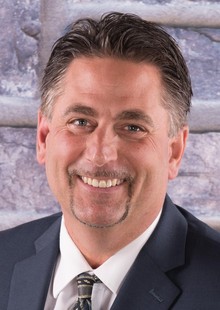 Northland School Division No.61 (NSD61) is pleased to announce the appointment of Cal Johnson as Principal of Anzac Community School and Bill Woodward School. Mr. Johnson, who is currently principal at Conklin Community School, has 24-years of experience in education.
"I am very excited to be assuming the role of principal at Anzac Community School and Bill Woodward School," said Johnson. "I want to wish Principal Geoff Petley-Jones and Vice-Principal Jamie Landry all the best in their new positions and thank them for all that they have done in Anzac. I have heard nothing but great things about the staff, students and community. I had the pleasure of spending a few hours in the school recently and it made me anxious to get started as everyone was amazing. I would also like to thank the Conklin Community School staff, students, Local School Board Committee members and families for their support this year. Although I am looking forward to my new role and the challenges it will bring, I will miss the great people of Conklin and wish them well moving forward."    
Johnson's 24-year career began in Wabowden, Manitoba teaching high school math and physical education. From there he served as a teacher, athletic director and principal in Summerland B.C. and Kimberly B.C. for over 20-years. Cal has a Bachelor of Physical Education and a Bachelor of Education from the University of Manitoba. He also has experience coaching minor hockey, volleyball, basketball and golf.