Back to all posts
Posted on
High school students learning how to cook over a fire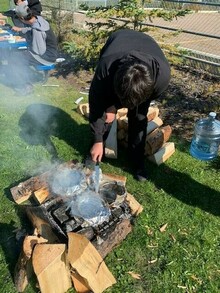 Check this out!
Bill Woodward School students are earning credits learning how to cook over the campfire!
- Class #1 was on safety and sanitation.
- Class #2 learned how to make potatoes with bacon, garlic, onions, cheese, and sour cream.
- Class #3 they made chocolate cake baked in an orange peel, and cinnamon buns!
High school students learning how to cook over a fire