Back to all posts
Posted on
Amy Savill appointed as Anzac Community School – Bill Woodward School Vice-Principal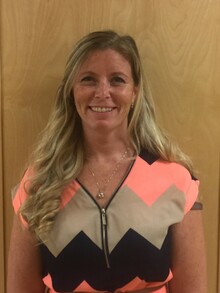 Northland School Division No.61 (NSD) is pleased to announce the appointment of Amy Savill as Anzac Community School – Bill Woodward School Vice-Principal. The majority of Amy's career has been with NSD. She first arrived as a student teacher at Bishop Routhier School in 2008 and then was hired on as an elementary/junior high teacher at Gift Lake School. In 2010, she joined the staff at Anzac Community School and Bill Woodward School.
"I have been filling in as the acting principal in Anzac Community School and Bill Woodward School since I first joined the staff in 2010," said Savill. "Administration has always been the direction I wanted my career to go and I am very excited to have this opportunity."
Since 2008, Amy has taught at every grade which she says helps her understand what teachers at are up against. Savill has learned about policy and procedures as it relates to education while sitting on the Economic and Policy Committee and Sub Negotiation Committee for the Alberta Teachers' Association. She also says working with under many administrators has her ready to become a vice-principal.
"Each principal I worked with has taught me about the kind of leader I want to be," said Savill. "They have taught me to be student focused, support your staff and to engage the community whenever possible."
Savill is actively involved in extra-curricular activities at Anzac Community School and Bill Woodward School. She has planned field trips, engaged in learning clubs and coached a variety of sports teams such as basketball, track and field, rugby and timber sports. Amy earned a Bachelor of Science from the Nova Scotia Agricultural College and a Bachelor of Education from the University of Alberta (U of A). She is also working towards obtaining a Master's Degree in Indigenous Peoples Education through U of A.