Back to all posts
Posted on
Community Conversations: Guiding Principles for an Amended Northland School Division Act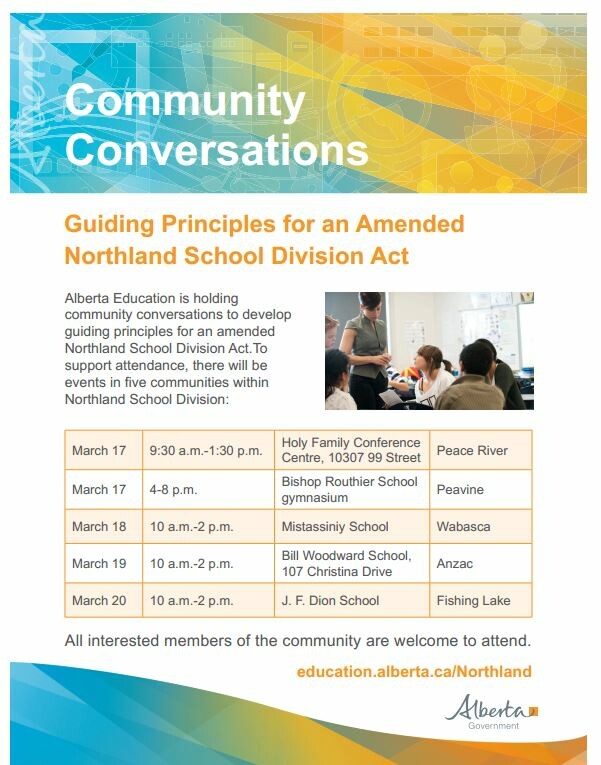 Alberta Education is holding community conversations to develop guiding principles for an amended Northland School Division Act. To support attendance, there will be events in five communities within Northland School Division. Meals will be provided. Click here for more details.
The sessions will be facilitated by Alberta Education and involve a group discussion.

Please confirm your attendance to Melanie Mantai, Executive Secretary, by email at melanie.mantai@nsd61.ca or by calling 1-800-362-1360 extension 6104 before March 10, 2015. Also, please let us know if you have any special needs for the meeting.


March 19, 2015: Bill Woodward School, Anzac 

(10:00 a.m. – 2:00 p.m.)