Back to all posts
Posted on
Family Literacy Day 2017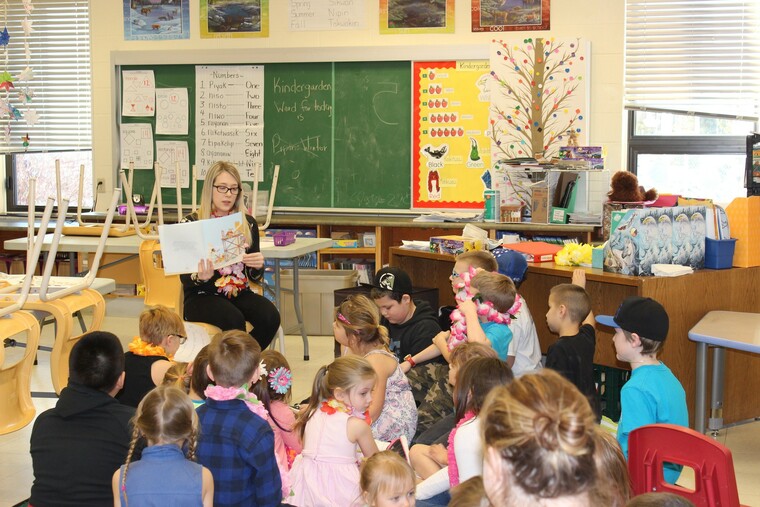 Family Literacy Day is a national celebration held every year on January 27th. The day was created as a way to raise awareness on the importance of reading, writing, and other literacy related aspects together as family.
 This year to celebrate we held a BEACH PARTY!  Anzac Community School was turned into a beach oasis! From 10 am-12 pm students were broken into groups and traveled around the school to hear summer theme stories and participate in a number of various fun in the sun literacy activities! Parents and family members were invited to join us for the activities and for a special trip to "Library Island" where they got ready to enjoy a little quality reading time with their own family!
 To end our celebration, the students enjoyed a special picnic style lunch (which they made themselves!) in the gym together with their families and as a school!
Each student in attendance also received a ballot for their chance to win the "Super Sizzling Summer Prize Pack," which we drew at the end of the day! Congrats to our winners and a BIG THANK YOU to all the parents and families who were able to attend the event! We also want to make sure we say THANK YOU to all of our parents for always supporting our fundraising initiatives as without your help a day like this would not be possible!
 HANG TEN COWABUNGA! #LILWOLVES #PRIDEINTHEPACK