Back to all posts
Posted on
Regional Aboriginal Recognition Awards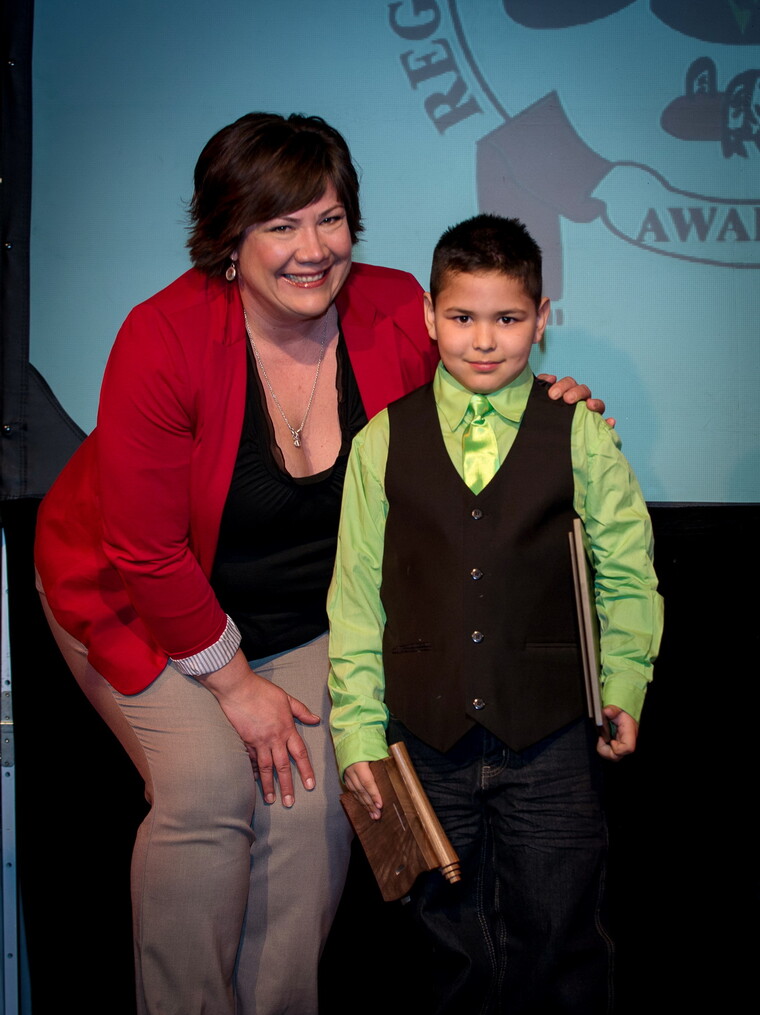 It was a night to remember for five Northland School Division students at the 27th Annual Regional Aboriginal Recognition Awards (RARA). These awards are given out to Aboriginal residents that have made positive contributions to the Regional Municipality of Wood Buffalo. A group of students from Anzac Community School, Conklin Community School, Athabasca Delta Community School (ADCS) in Fort Chipewyan, Fort McKay School and Father R. Perin School in Janvier were recognized as junior achievers. To even be considered for a Junior Achievement Award, students had to demonstrate effort in areas such as attendance, tradition and language, sports and community involvement. These awards were also presented to students from Fort McMurray Public Schools and Fort McMurray Catholic Schools.
Congratulations to the following students from Northland School Division!
Aiden Black, Anzac Community School
Braden Campbell, Conklin Community School
Jerome Cardinal, ADCS, Fort Chipewyan
Kaydence Gladue, Fort McKay School
Julien Janvier, Father R. Perin School, Janvier
RARA also recognizes Elders, trappers, athletes, entrepreneurs, adult students, volunteers, artists and individuals that have made an important contribution in areas such as leadership and culture. 
Click here to view the evening program!