Back to all posts
Posted on
Welcome back - message from Principal Cal Johnson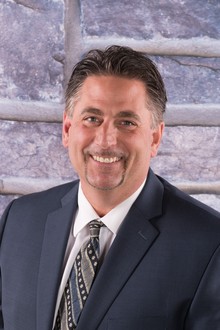 Dear Parents/Guardians and Students,
As the incoming principal at Bill Woodward and Anzac Community School, it is my pleasure to welcome everyone back for another exciting year. I have been in the education system for 25 years including fifteen in administration. I am looking forward to starting the next chapter of my career in Anzac and meeting all of the students and their families.
The entire staff is excited to have students back in the classrooms. Our goal is to make every child feel safe and secure in our schools and provide an excellent environment for learning. We are very fortunate to have an amazing teaching and support staff that is dedicated to challenging each student to reach their full academic potential.
 I am honoured to serve as the principal of Bill Woodward and Anzac School. It is a privilege to be a part of a community where parents, teachers, and students care for each other and strive to build positive relationships that support academic and social growth.
Please contact me at cal.johnson@nsd61.ca if you have any questions or concerns.
Once again, welcome back!


Sincerely,


Cal Johnson
Principal